About Us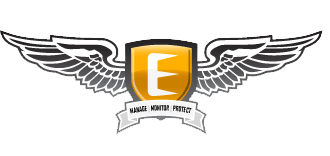 EGiS is a derivative of the Greek word Aegis. It means under the protection of and is the name given to Zeus's breastplate. For us, it defines the services we provide our clients - Manage, Monitor and Protect.
Manage - We provide complete IT Outsourcing services for your business. We provide CIO level support along with the day to day managing, monitoring and protecting of your network. Another way of looking at it is, we manage your IT infrastructure so you can grow your business.
Monitor - EGiS is constantly monitoring the health and availability of your businesses critical systems. Our client's technology is what drives their business. We want to ensure that their systems are available and reliable. We continually monitor our clients systems for vulnerabilities and risks.
Protect - We provide Seven Layers of Security to our client's networks. We start with e-security policies and end with vulnerability testing. The middle layers include multi-factor authentication, encryption and off site data storage.
EGiS Technologies' office and secure data center are located in Omaha Nebraska. From our data center, we can manage, monitor and protect your network. Our experience enables us to deliver enterprise services to your business at an affordable price!